September 22, 2020
Posted by:

LCAS

Category:

News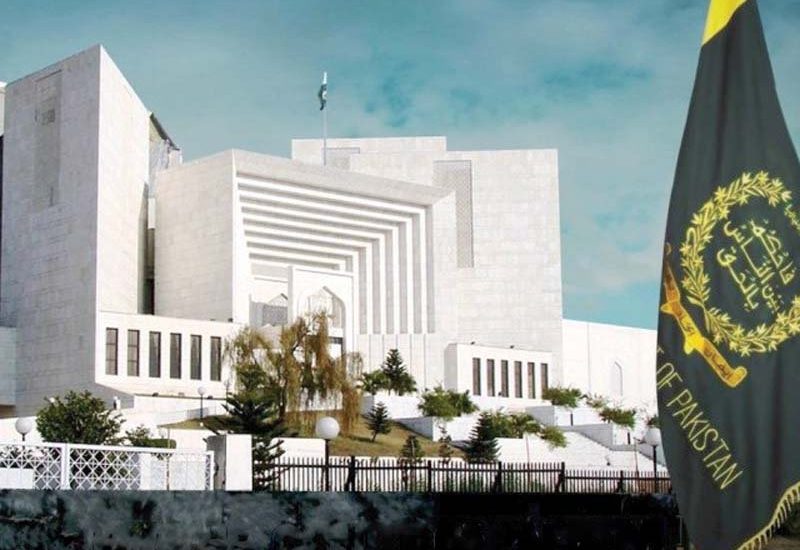 The Supreme Court will hear a set of petitions tomorrow, a plea seeking empowerment and autonomy of local government institutions in Sindh. This petition has been pending since 2017 but, finally, the time comes.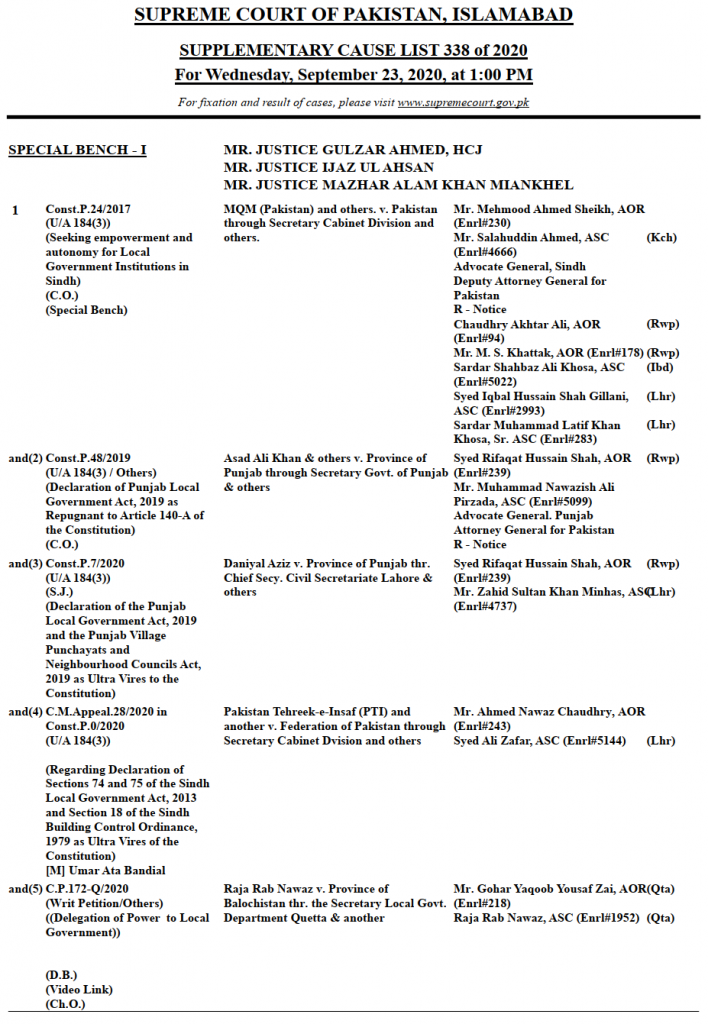 Three-judge SC bench comprising Chief Justice Gulzar Ahmed, Justice Ijaz-ul-Ahsan, and Justice Mazhar Alam Khan Miankhel will hear these three important petitions
The second petition moved by Asad Ali Khan who is a member of the Board of Governors of Local Councils Association of the Punjab, He is seeking a declaration that the Punjab Local Government Act 2019 is repugnant to Article 140-A of the Constitution, and praying to attain the reasonable decision from SC regarding the act of Punjab Government about dismissing local government before the completion of tenure.
Third petition pleads that the Punjab Local Government Act 2019 and the Punjab Village Punchayats and Neighbourhood Councils Act 2019 are ultra vires (beyond the power) to the Constitution.
and a Pakistan Tehreek-e-Insaf plea seeking a declaration that Sections 74 and 75 of the Sindh Local Government Act 2013 and Section 18 of the Sindh Building Control Ordinance are against the Constitution.
In its petition, the MQM-P had re­­quested the Supreme Court to return the municipal control of Karachi back under its elected mayor Waseem Akhtar, who has completed his tenure and wishes the next Mayor to hold the same ground for strong local government in Karachi, said in a statement.
Another petition that will be heard through video link is about delegation of power to Local Government in Balochistan.