June 4, 2020
Posted by:

LCAS

Category:

COVID-19, News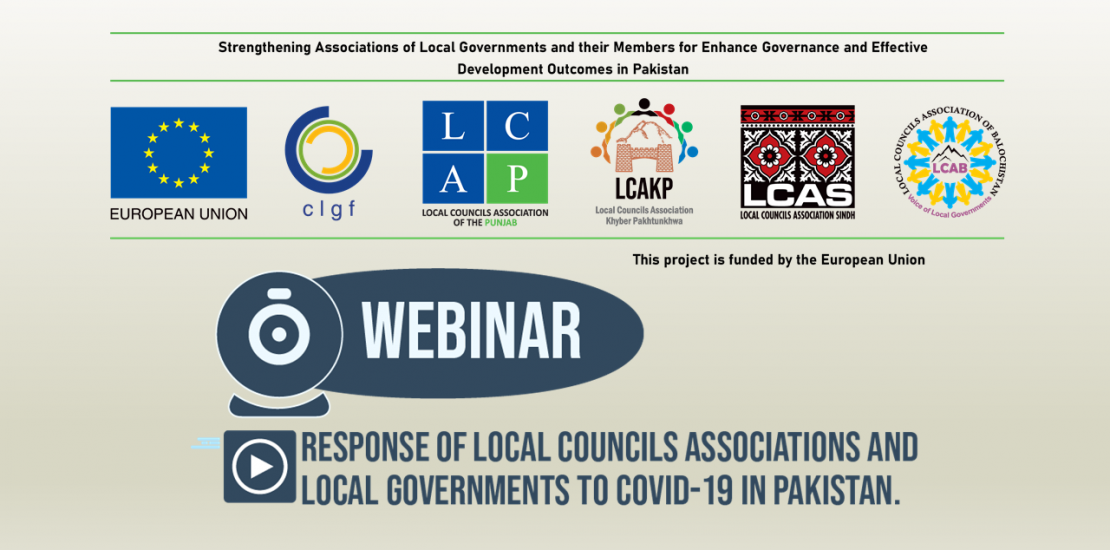 Local Councils Associations of Pakistan organised a webinar on the response of local councils and local governments in Pakistan against COVID-19 with the active support of Commonwealth Local Government Forum (CLGF).
Despite having a vulnerable state of operations and absence of elected representatives in three out of five provinces of Pakistan at the local level, the counter strategies and active participation of LCA members are commendable against contagion.
The collective analysis of panellists' viewpoint shows the pulsating values and sincerity of local leaders towards their communities, they are working without having any authority and power using support from close friends. Members showed concerns over vision and counter strategies of government against COVID-19 while overlooking the importance of operational third tier of democracy. They also shared experiences and solutions regarding issues faced by people during the lockdown.
Sindh government is showing lead due to operational local government in the province, said President LCA Sindh Mr Kumail. Other provinces do not have the proper authority to solve many issues, the government in the centre should respect constitutional provisions of a proper operational and independent local government system in all provinces headed by elected representatives who know their communities, said Mr Rajan, President ADLG.
For a detailed view of what has been discussed, you can click here to watch or read below the minutes of the Webinar.